Havok Journal editor Scott Faith joins us for a regular update. Scott is currently an active duty officer with half a dozen combat deployments. He writes under a pseudonym.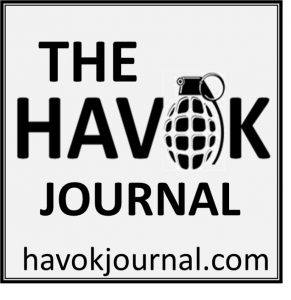 We begin with one of the first articles he published for Havok Journal, "What Veterans Are (Still) Owed on 4th of July". The article caused quite a stir because in Scott's opinion his fellow citizens don't owe him anything. He doesn't expect free drinks or store discounts and is perfectly okay with fireworks. He finds THOSE yard signs particularly vexing because they feed into the dysfunctional Veteran subculture. We agree that our government DOES owe Veterans fulfillment of the contract they signed including functional healthcare and full payment of their pensions.
Military recruiting shortfalls are an issue that should concern us all. Some are even questioning the sustainability of the all-volunteer force concept.  The numbers are startling. Of the pool of 31.8 million age appropriate persons, only approximately 465,000 meet academic/fitness requirements and have clean drug/criminal records. Most concerning to Scott is the increasing politicization of the military. Scott has loved his time in the Army but he is seeing more of his brothers in arms recommending  against enlistment. The "Afghanistan exit debacle" motivated Scott himself to submit his retirement papers.
Scott believes that, in general,  members of the military are compensated pretty fairly. "Making a career out the military is a ticket to the upper middle class if you play your cards right." He feels that addressing the issue of toxic leadership is key to retention. Recent changes that allow for "blended retirement" have also helped.
We wrap up the show discussing the potential benefits and downsides idea of compulsory conscription and Byron Chen's article on Veteran transition.
TAKEAWAY: "Veterans need to get out there and be our own best representatives. Being successful in the community and continuing to serve pays off more in the long run than any temporary recruiting boost."
Podcast: Play in new window | Download (Duration: 41:59 — 7.2MB)