May 21 @ 12:00 pm – 1:00 pm
May 28 @ 12:00 pm – 1:00 pm
Jun 4 @ 12:00 pm – 1:00 pm
12:00 pm
When most young men his age would be graduating from college, Harper Coleman was wading ashore at Utah Beach, holding his 36 lb. machine gun over his head. He would go on to liberate Paris, fight in the Huertgen Forest and be awarded a Purple Heart during the Battle of the Bulge.  A D-Day special with this wonderful 100 year old Veteran!
Carry the Load co-founders Stephen Holley and Clint Bruce are both Navy SEAL Veterans. The idea for their initiative was born out of anger and frustration, feeling that Americans  were drifting away from the original purpose of Memorial Day.  On Memorial Day 2010 Clint decided to undergo physical pain as an emotional purge. He loaded his pack with one pound for every comrade he had lost. During that walk he encountered a WWII Veteran who asked him; "Who are you carrying son?" Stephen joins us to share more information about their organization. Stephen and Clint organized their first Carry the [...]
Coffee or Die Executive Editor Marty Skovlund, Jr. had two aspirations in High School; play for the NBA and become an Army Ranger. The Los Angeles Lakers never called but he did earn a Ranger tab. The idea that someday he would be doing "classic Ernie Pyle" journalism never crossed his mind. Marty founded The Havok Journal to give a voice to the Veteran community.  Later, he approached Evan Hafer (a fellow soldier and Founder/CEO of Black Rifle Coffee Company) about starting a media arm of Black Rifle. Coffee of Die launched in June of 2018. Their website receives 2 [...]
"Richard Eager: A Pilot's Story From Tennessee Eagle Scout to General Montgomery's Flying Fortress" is the product of a 13 year  long collaboration between a World War II B-17 pilot and his family.  Because Richard Evans was such a gung-ho air cadet and an Eagle Scout at heart, one of his fellow cadets began calling him Richard "Eager" and the nickname stuck. Unlike many World War II Veterans, Richard often regaled his family with stories of his time in the service. At their urging he sat down, and over the course of three years penned a 21 chapter manuscript. However, [...]
About American Warrior Radio
ONLY 1% OF OUR POPULATION SERVES OUR NATION IN THE MILITARY
Even fewer have taken the oath to protect us on the home front. The mission of American Warrior Radio is to bridge the gap of understanding between those who took the oath and the rest of the civilian population. We do so by telling the stories of the men & women in our military/first responder communities… and those who support them.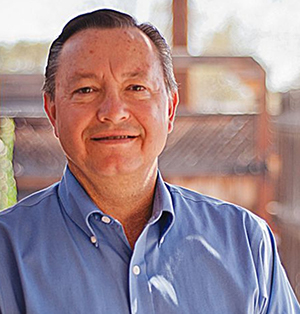 MEET YOUR HOST
Ben Buehler-Garcia never served in the military or carried a badge. This is why he considers it his duty to support those who have.
For nearly three decades he has volunteered with several initiatives to support military and first responder families including the Tucson Chamber Military Affairs Committee, the 9/11 Never Forgotten Tower Challenge Foundation, Employer Support of the Guard and Reserve, USS Tucson 770 Club, the Tucson Community Cares Foundation and as Honorary Commander for the 12th Air Force/Air Forces Southern.
Thank you to our sponsors