Sep 25 @ 12:00 pm – 1:00 pm
12:00 pm
After a visit to Tombstone, Air Force Office of Special Investigations Officer Lt. Col. John Hoffman had an idea.  A western movie set would become the classroom for Special Agents who "re-investigated" the 1880 murder of Town Marshall Fred White and the 1882 murder of Morgan Earp.  Lt. Col John Hoffman joins us to discuss a very unique crime scene training experience.
September 11 survivors Matt Rosenberg and James Gagliano share their thoughts 20 years after the attacks.  Matt was an Army Medic at the Pentagon and Jimmy was an FBI agent in lower Manhattan. Matt was assigned the position of Mass Casualty NCO at the Pentagon about two weeks before September 11. His primary duty was as a medic in the minor surgery clinic and emergency response teams. Because the plane that hit the Pentagon impacted a section recently been renovated to include bomb resistant designs, it was not initially apparent to Matt that they had been hit also. When Matt [...]
"Eagle Down; The Last Special Forces Fighting the Forever War" is a powerful book by Jessica Donati that is receiving high praise from many including Sebastian Junger.  Jessica currently covers foreign affairs for the Wall Street Journal. She was the bureau chief in Kabul in 2015 and lived four years in Afghanistan. Eagle Down tells the personal stories of several Green Berets posted to Afghanistan conducting "training operations" following the official declaration that the "longest war in American history was over". The book covers many of their missions in detail both heroic and heartbreaking. Jessica was motivated to write this [...]
Mount Elbert is the second highest peak in the contiguous United States, rising to 14,440 feet above sea level. On September 15, Shannon vonDriska will be part of a Challenge America team of four severely injured Veterans climbing the mountain. Their mission is to inspire Veterans and others struggling to overcome their physical and psychological scars. Shannon had hoped to become an Army medic. However, on a nighttime march she fell and immediately knew something serious was wrong. She continued because she wanted to graduate with her team, finishing the last 10 miles on a broken leg.   Multiple surgeries would [...]
About American Warrior Radio
ONLY 1% OF OUR POPULATION SERVES OUR NATION IN THE MILITARY
Even fewer have taken the oath to protect us on the home front. The mission of American Warrior Radio is to bridge the gap of understanding between those who took the oath and the rest of the civilian population. We do so by telling the stories of the men & women in our military/first responder communities… and those who support them.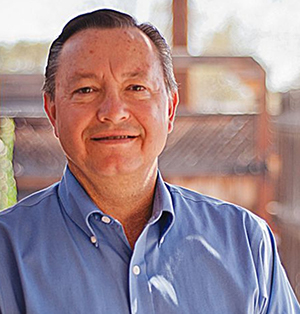 MEET YOUR HOST
Ben Buehler-Garcia never served in the military or carried a badge. This is why he considers it his duty to support those who have.
For nearly three decades he has volunteered with several initiatives to support military and first responder families including the Tucson Chamber Military Affairs Committee, the 9/11 Never Forgotten Tower Challenge Foundation, Employer Support of the Guard and Reserve, USS Tucson 770 Club, the Tucson Community Cares Foundation and as Honorary Commander for the 12th Air Force/Air Forces Southern.
Thank you to our sponsors