Jun 22 @ 12:00 pm – 1:00 pm
12:00 pm
June 22nd will be an "all sheepdogs" show! We begin with highly decorated police detective Derrick Levasseur, Producer and Star of "Breaking Homicide" featured on the Investigation Discovery Channel. We will also be joined by retired Police Officer and Firefighter Jeff Shepard who will be discussing his cross country "Ride for Relief" campaign to raise awareness about PTSD.
Jeff Bosley Jeff Bosley has faced tougher challenges than trying to make it big as an actor. He has served as a Green Beret medic and a firefighter so his "spectrum of suck" is probably wider that others in Hollywood. Like most of his generation, Jeff grew up playing with GI Joes and watching action films. He began his college career studying medicine and taking a few acting courses, but military service was always in the back of his mind. When 9/11 happened it gnawed at his conscious so much that he enlisted even though he was almost [...]
About American Warrior Radio
ONLY 1% OF OUR POPULATION SERVES OUR NATION IN THE MILITARY
Even fewer have taken the oath to protect us on the home front. The mission of American Warrior Radio is to bridge the gap of understanding between those who took the oath and the rest of the civilian population. We do so by telling the stories of the men & women in our military/first responder communities… and those who support them.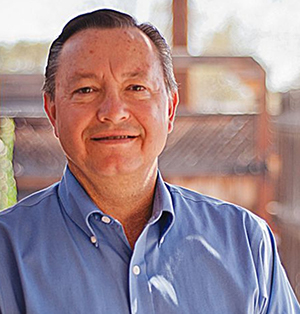 MEET YOUR HOST
Ben Buehler-Garcia never served in the military or carried a badge. This is why he considers it his duty to support those who have.
For nearly three decades he has volunteered with several initiatives to support military and first responder families including the Tucson Chamber Military Affairs Committee, the 9/11 Never Forgotten Tower Challenge Foundation, Employer Support of the Guard and Reserve, USS Tucson 770 Club, the Tucson Community Cares Foundation and as Honorary Commander for the 12th Air Force/Air Forces Southern.
Thank you to our sponsors