Oct 26 @ 12:00 pm – 1:00 pm
12:00 pm
Producers Paul Pawlowski & David Check discuss their new documentary debuting on the Starz network. "Leavenworth" is a true-crime story that takes place in the military justice system. It recounts the story of Lt. Clint Lorance, currently serving 19 years in Leavenworth for orders he gave during an incident in Afghanistan. We are also joined by Marine Veteran Scott Huesing, who has commanded troops in battle, to share his perspective.
The siege of Khe Sahn was one of the most ferocious and epic battles of the Vietnam War. Ken Rodgers was there and has produced a compelling documentary that everyone should watch: "Bravo! Common Men, Uncommon Valor". Ken's documentary features interviews and first-hand accounts with 15 Marines and a Navy Corpsman who survived the battle. Khe Sahn pitted 6,000 Marines and our Vietnamese allies against 20,000 or more communist North Vietnamese troops. 274 US personnel were killed and another 2,541 wounded. Vietnamese losses in the battle are estimated at approximately 5,550 killed. Early in the siege, enemy rounds hit the [...]
About American Warrior Radio
ONLY 1% OF OUR POPULATION SERVES OUR NATION IN THE MILITARY
Even fewer have taken the oath to protect us on the home front. The mission of American Warrior Radio is to bridge the gap of understanding between those who took the oath and the rest of the civilian population. We do so by telling the stories of the men & women in our military/first responder communities… and those who support them.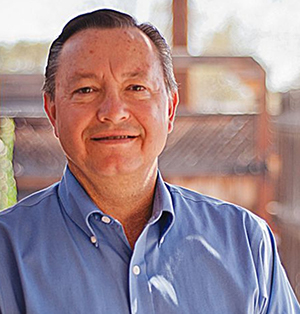 MEET YOUR HOST
Ben Buehler-Garcia never served in the military or carried a badge. This is why he considers it his duty to support those who have.
For nearly three decades he has volunteered with several initiatives to support military and first responder families including the Tucson Chamber Military Affairs Committee, the 9/11 Never Forgotten Tower Challenge Foundation, Employer Support of the Guard and Reserve, USS Tucson 770 Club, the Tucson Community Cares Foundation and as Honorary Commander for the 12th Air Force/Air Forces Southern.
Thank you to our sponsors