Jan 22 @ 12:00 pm – 1:00 pm
Jan 29 @ 12:00 pm – 1:00 pm
Feb 5 @ 12:00 pm – 1:00 pm
12:00 pm
John Gilstrap was bored with his "day job" writing for trade journals so he decided to become a volunteer firefighter. Over the course of the next fifteen years he became an expert on explosives safety and hazardous waste. He never stopped writing and is now a New York Times bestselling author of action novels.
Development Group Five was founded by Glen Burton to use military approaches, themes and training techniques to help empower people to be the best that they can be. Following ten years with the British Army, Burton began a career in executive close protection and has built a reputation as one of the most highly sought after consultants in the industry. His client list includes well-known names within the entertainment and business world as well as international royalty. He has led and managed protective operations in over 120 countries. Perhaps his most infamous moment came when he transported a young African [...]
"Walking In Mud: A Navy SEAL's 10 Rules for Surviving the New Normal" was inspired by Steve Giblin's observations of what is happening with his fellow citizens during the pandemic. Steve served 28 years as a Navy SEAL and another nine as a civilian contractor. Much of his career was spent with the Tier One Navy Special Warfare Development Group.  While cleaning out his new office, he came across a single page typewritten document titled "The Ten Essential Qualities of an Underwater Demolitions Man." The document was written by Lt. CDR F.R. Kaine, one of the original World War II [...]
Justin Nassiri experienced a leadership crucible moment unlike many entrepreneurs. At the age of 23 he found himself responsible for a $2 Billion submarine and the lives of 180 sailors.  One might say it was the perfect preparation for someone who would go on to the rough and tumble world of Silicon Valley technology. Jason followed his brother to the US Naval Academy and was still a midshipman when the 9/11 attacks occurred. Nassiri says the "nature of my proximity to war changed at that point."  He volunteered for submarines and served on the USS Alaska (SSBN 732) and the [...]
About American Warrior Radio
ONLY 1% OF OUR POPULATION SERVES OUR NATION IN THE MILITARY
Even fewer have taken the oath to protect us on the home front. The mission of American Warrior Radio is to bridge the gap of understanding between those who took the oath and the rest of the civilian population. We do so by telling the stories of the men & women in our military/first responder communities… and those who support them.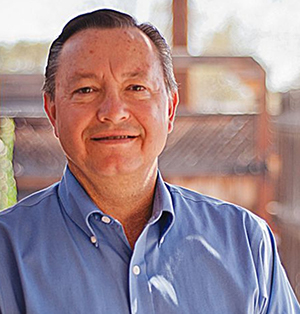 MEET YOUR HOST
Ben Buehler-Garcia never served in the military or carried a badge. This is why he considers it his duty to support those who have.
For nearly three decades he has volunteered with several initiatives to support military and first responder families including the Tucson Chamber Military Affairs Committee, the 9/11 Never Forgotten Tower Challenge Foundation, Employer Support of the Guard and Reserve, USS Tucson 770 Club, the Tucson Community Cares Foundation and as Honorary Commander for the 12th Air Force/Air Forces Southern.
Thank you to our sponsors