Diplomatic Security Service Special Agent Fred Burton spent most of his career focused on counter terrorism.  Among his more notable cases, he investigated the assassination of Israeli Prime minister Yitzhak Rabin. He was part of the investigation of the FIRST World Trade Center Bombing and was involved in the arrest of Ramzi Yousef, the mastermind behind that attack.  He was also part of a special team set up to locate and free western hostages in Beirut.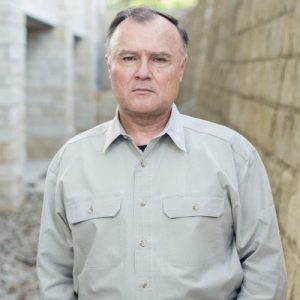 He is recognized as one of the foremost experts in the country and last year was named among the most influential people in the security field.  Fred currently serves as the Executive Director for the ONTIC Center for Protective Intelligence where he also hosts a great podcast. He has also written several bestselling books drawn from his time in the DSS.
The Diplomatic Security Service traces its history back to 1916 when the State Department established the Office of the Chief Special Agent. The DSS has the largest global reach of any US Federal Law Enforcement Agency.
We discuss the emergence of modern day terrorism in the 1970's with a particular focus upon the Iranian revolution in 1979 and their affiliation with Hezbollah.  Fred's book "Beirut Rules" tells the story of the kidnapping and murder of CIA Station Chief William Buckley.  He sees the attacks in Beirut and the 2012 assaults in Benghazi as both out of the "same playbook". Fred emphasizes that when you have a lack of human intelligence combined with lack of tactical analysis it usually leads to disaster.
TAKEAWAY: Fred's father was a military policeman and played a role in the Nuremberg trials following World War II. Fred will never forget his father's words: "Son, there is evil in this world. There always has been and there always will be."
Podcast: Play in new window | Download (Duration: 42:36 — 7.3MB)