Havok Journal editor Scott Faith joins us for a discussion of timely topics leading into 2022. Havok Journal is one of my regular visits on the web for stories and editorial written by members of our Veteran and First Responder communities.  Scott is a Veteran of half a dozen combat deployments and has served with several different Special Operations units. Due to the nature of his work, "Scott" writes under a pseudonym.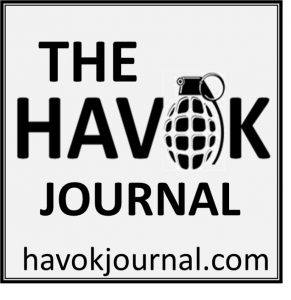 COVID
Despite being fully vaccinated, Scott and several of his family members contracted COVID.  His children had minor symptoms, Scott was on his back for two weeks and his former Special Forces father was hospitalized but has recovered. His experience led him to pen an article about "Blaming the Unvaxxed". We also discuss the impact of both the disease and vaccines upon our military readiness.
VETERAN SUICIDE
In the third quarter of last year, more service members died from suicide (126) than the entirety of COVID deaths (86) since the pandemic began.  Scott says that SUICIDE, not COVID, is the real epidemic for Veterans. The military culture of stoicism and silent suffering further complicates the issue.
He urges every to read "The Morning After I Killed Myself" and reach out for help.
UKRAINE
We discuss the evolving issues in Ukraine.  Scott shares the international security issues that would arise from a war and his conflicted feelings on the role the US should play.
MILITARY QUALITY OF LIFE ISSUES
The US military is having trouble meeting retention and recruitment goals.  This Havok Journal article points out one of the problems.  Mold is prevalent and brown water is coming out of the taps of the barracks at one of our premier Army posts. Scott points out that this highlights some real leadership failures and is not limited to a single branch.
VETERANS PURSUING ELECTED OFFICE
Currently, only 91 Veterans serve in the US Congress, the lowest number since World War II. However, this election season has seen a significant uptick in the number seeking public office. Scott and I agree this is an encouraging development.
Podcast: Play in new window | Download (Duration: 42:08 — 7.2MB)