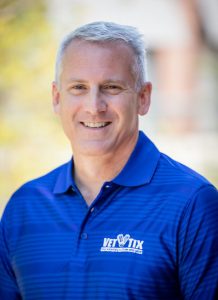 Just in time for the holidays we check back in with Vet Tix, one of our favorite national military & Veteran support organizations.  Joining us for the broadcast is Marine and Vet Tix Chief Strategy Officer Steve Weintraub.
Vet Tix is a non-profit that has given away over 2,560,015 event and attraction tickets in all 50 US States and Washington DC. They are ranked among the nation's top non-profits with over 96% of their donated funds going directly to support military families.
All of us can help by donating money, season tickets or encouraging our employers to purchase event tickets for donation to the troops. Notify any service members you know so they can join the over 400,000 "Vet Tixers" currently participating in the programs.
They manage two principal giving programs;
Tickets for Troops
Vet Tix teams up with major sports teams, leagues, promoters, organizations, venues and every day event ticket holders to provide free and discounted tickets to currently serving and veterans of all branches of the US military and their family members.
Heroes Wish
Helps to ease their burden of stress by giving a Hero a once in a lifetime experience at an event. Hero's Wish events create a wonderful family experiences help heal their spirit, reduce stress and show support for their service to our country.
Both programs may be used by active duty military members, veterans and Gold Star Families. Pre-registration is required so Vet Tix can assure that the event tickets are going to confirmed service members and/or their family members.
Steve himself is intimately familiar with the impact their programs can have on service members, having served 29 years as a member of the US Marine Corps.
Takeaway:  99 percent of the time a service member has family members who are associated with that individual and ALSO serve.
Podcast: Play in new window | Download (Duration: 38:08 — 7.0MB)