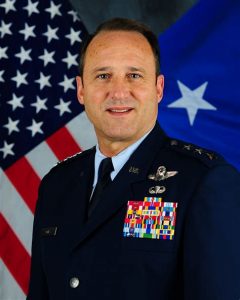 Has the budget sequester hurt our fighting forces? The 2013 Congressional sequester cut $500 billion from military budgets. In 2017 testimony to Congress, Air Force Chief of Staff General David Golfien stated: "If we cannot move past sequester in its current form, we are going to break this force."
We have the greatest fighting forces on the planet. But what if they were no longer mission capable?
Retired Air Force Lt. General Tom Jones is an expert and shares his thoughts with our listeners. During his 35 year Air Force career he was in charge of modernization programs, the largest single redeployment of overseas combat forces since World War II and accomplished a 27% reduction in manning with interruption of mission capability due to the sequester.
While Lt. General Jones was with US Air Forces Europe, they grounded half of their fighter squadrons; no pilots flew, no mechanics turned wrenches and all training was cancelled. Sequester rocked his world. Never in his career did he conceive a time when the US Air Force wasn't flying.
The impacts of sequester are still being felt today.  Latest estimates show the Air Force is short 2,000 pilots. Less than half of the Navy's aviation assets can fly due to a lack of spare parts. Perhaps most frightening, since the budget cuts of 2013, accidents involving military aircraft have increased 40% and cost the lives of 133 of our service members.
Lt. General Jones is confident that the senior leadership is well focused on recovering from the sequester and we will start to see those effects soon.  I pray he is correct. I see the stress upon military families every week.
TAKEAWAY: "Readiness is not a light switch. You can't turn it off, stop doing something for six to eight weeks and then turn it on again and have instant readiness. "
Podcast: Play in new window | Download (Duration: 20:25 — 3.5MB)