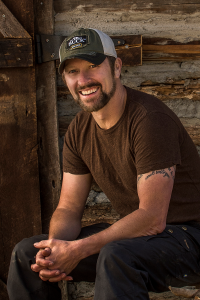 Country music entertainer and TV host Craig Morgan has been both behind a rifle and behind a microphone. Craig has been named the Operation Finally Home 2017 Ambassador and is helping to raise money via his "American Stories" concert tour.  We are also joined by Operation Finally Home Executive Director Rusty Carroll.
Operation Finally Home builds mortgage free homes for military heroes and families of the fallen. Since 2005 they have completed or are in final planning stages of providing 218 homes for Veterans in 33 states.
Craig Morgan knows the importance of community support for the military; he served nearly 17 years as a member of the 101st and 82nd airborne divisions.  He loved his time in the military and would do it again if called. During a re-enlistment talk Craig's Commander told him he could become a Sergeant Major but he also showed great promise as an entertainer.
After consulting with his wife, Craig decided to give it a try, but stayed in the active reserves "just in case". When fans started showing up looking for autographs outside the post gate, Craig decided it was time to make the jump to entertainment as a full time career.
As a soldier in the audience at a USO concert, Craig never imagined himself on stage. He has now completed 14 overseas USO tours and is the recipient of the USO Merit Award.  In fact, during his first USO tour he performed for some of the same soldiers that he had previously served with.
Executive Director Rusty Carroll says God had his hand in bringing Craig Morgan and Operation Finally Home together.  They would like to build MORE homes for Veterans and are looking for developers, builders and corporate sponsors in markets all across the country. If you have contacts in your local market, PLEASE consider helping to build a home for a deserving Veteran in your community!
Podcast: Play in new window | Download (Duration: 34:06 — 6.2MB)