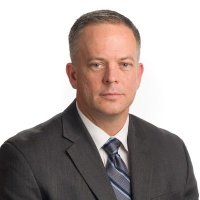 Jeffrey Marshburn is facing challenges making a transition. He is a highly competent and educated man.  He has three degrees including an MBA.  He has qualified for one of the most demanding organizations in the world and taught at perhaps the greatest leadership development institution on the planet.
So, why can't he find a job?  Well, Jeff is a Veteran.  He spent half of his career as a member of the Special Forces and the other half as an infantry officer.  He concluded his Army career as Brigade XO at West Point.
And it isn't really that he CAN'T find a job, he spent a great deal of time and energy preparing for the transition. It is more of the case that after nearly 30 years of service in the military, he is struggling to transition to a civilian job that brings him the same sense of purpose he had while serving in the military. He finds himself in his third job in 18 months.
In his recent Havok Journal article "Reflections on Service, Reflections on Sacrifice" Jeff explains why so many Veterans have trouble transitioning from military to civilian jobs.  Jeff cites an "..almost PTSD-esque" transition to the civilian employment sector. Listeners will find his observations enlightening.
It's NOT because Veterans are "troubled" or somehow "broken" by combat. It is about modifying thirty years of mental muscle memory.  From simple things like how to go about scheduling a doctor visit to the cultural challenge of attempting to integrate into an organization that often does not emphasize the same values that the military does. While many civilian employers recognize the value of hiring Veterans, just as many have not developed a good formula to best integrate these excellent human resources into their corporate culture.
TAKEAWAY: "How do you become a force multiplier in an organization where the concept is foreign?"
Podcast: Play in new window | Download (Duration: 39:33 — 7.3MB)