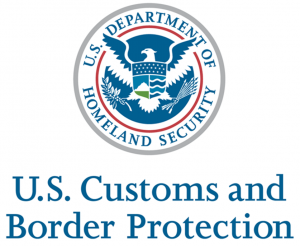 On the 15th anniversary of the September 11 attacks, we talk with three members of our Customs and Border Protection Agency about the kind of roles they play in protecting all of us on the home front.
Our nation has 7,500 miles of land border with Mexico and Canada, 95,000 miles of shoreline and at least 182 international airports. The men & women of Customs and Border Protection not only safeguard our nation against dangerous persons and materials, they also facilitate travel and protect vital sectors of our nation's economy.
I was granted special permission to spend time on station with members of the Border Patrol, Customs and the Air & Marine divisions.  My time with them was beyond enlightening. I expected to find professionalism and I did.  What I also found was a profound passion for the mission and sincere levels of compassion from people dedicated to saving lives in addition to enforcing our laws and protecting our borders and ports.
The monumental task they face every day means they are always looking for good people who want to serve our nation.  Our guests share why Customs and Border Protection is a great transition career for veterans and members of our military.  They also shared the diversified types of disciplines needed; from Border Patrol and Customs agents to agricultural agents, intelligence personnel and pilots.
Originally four separate agencies, after the 9/11 attacks they were consolidated into one comprehensive agency.
TAKEAWAY: All of my guests shared a multi-generational family tradition of service to our nation beginning in the military and transitioning to protecting the homeland as members of Customs and Border Protection.
Podcast: Play in new window | Download (Duration: 42:11 — 7.8MB)