Havok Journal Owner Charles Faint provides us with an update on some of the issues being reported on their website. The Journal publishes 4-5 new articles daily in addition to reposting some of the "evergreen" content.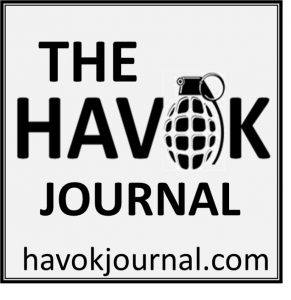 Ayman Kafel, an immigrant who served in the Special Forces and is now a police officer, has published "A Resolute Path" through the Second Mission Foundation. Ayman had written so many articles that Charles suggested he compile his stories in a book. The book has already sold 100,000 copies.
Havok has started to receive a great number of article submissions from the Army Sergeants Major Academy. "Social Media and Search Engine's Impact on Retaining Talent" is a very insightful article written by MSG Eladio Tirado. The internet has created a double edged sword; talent is easier to identify but one bad employee review can severely damage recruitment. We discuss the challenges currently faced by military recruiting in the context of this article. Charles shares an important quote from his time in the military -"People don't quit jobs, they quit leaders."
Dave Chamberlain wrote an interesting article about Chat GPT/Artificial Intelligence examining whether this software will eventually replace human writers. Dave proposes that human qualities like empathy, intuition & unique personal perspectives are likely to never be replaced by AI. We discuss the potential dark sides of bad players using AI.
Registered Nurse Wendy Arena published a heart wrenching article a "Combat Stress Control Units: Who Takes Care of the Caregivers". In the article she shares the challenges faced by her military husband who was a member of a Combat Stress Control Unit in Afghanistan. She shared the toll that PTSD, TBI and other afflictions faced by our military takes on their caregivers & spouses. Often professionals feel like they have to just carry their own burdens rather than seeking help. On average a civilian may experience 3-4 genuinely traumatic experiences in their lifetime. A police officer will experience 700 over the course of a 20 year career.
TAKEAWAY: "My main measure of success for Havok Journal is how many people write in to share how some of our articles have made a difference for the Veteran and first responder communities."
Podcast: Play in new window | Download (Duration: 39:50 — 9.1MB)