The Secret Service is one of the oldest law enforcement agencies in our nation and ranks among the most elite in the world.  Even though the Secret Service set precedence among law enforcement agencies when they appointed the first female officer to the Executive Protection Service in 1970, less than 10 percent of their agents are female.
Melanie Le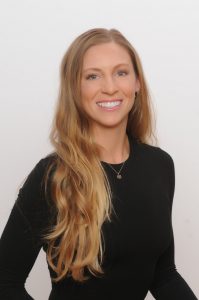 ntz applied to the Secret Service at the urging of her grandfather.  At 22, she is one of the youngest female agents hired by the agency.  Her service included eight years in the Los Angeles field office working fraud and intelligence investigations and dignitary protection. She was assigned to Nancy Reagan's protection detail and served until Mrs. Reagan died. Melanie was the only agent in the embalming room with Mrs. Reagan and the only female pall bearer at her funeral.
Melanie shares some of the challenges she faced in training and also clarifies that there were advantages AND disadvantages to being young, female Secret Service agent. One case involved surveilling a counterfeiting suspect in Las Vegas casinos. Casino security officers kept challenging her because they believed she was too young to legally be in the gaming areas.
Not unlike other law enforcement careers, the stresses of being a Secret Service agent began to wear on her home life. She became depressed and divorced from her husband. "I was trained to quickly spot security concerns in my professional life, but I missed the glaring jackals in my personal life."   Fortunately, she had the courage to seek help within the agency and she adds that the Secret Service is VERY supportive of their personnel in these types of situations.
Melanie decided the difficult decision to leave the Secret Service following Nancy Reagan's death.  She has found that many of the protocols practiced during her role in personal protection translated into healing mottos for her personal life. Melanie is currently working on a book "Agent Innocent".
TAKEAWAY:  "Even a flawed life can leave a legacy of love."
Podcast: Play in new window | Download (Duration: 44:45 — 8.5MB)