When:
November 26, 2022 @ 12:00 pm – 1:00 pm
2022-11-26T12:00:00-07:00
2022-11-26T13:00:00-07:00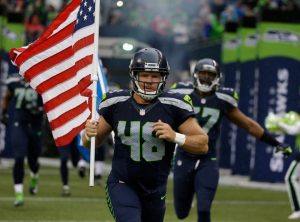 Nate Boyer has reached the pinnacle in two careers. He wore the Army Green Beret and after "walking on" for the Texas Longhorns he would go on to be the oldest rookie in the NFL (Seattle Seahawks) at age 34.  As a veteran of both the military and athletic communities, he founded "Merging Vets & Players" to help both populations deal with their transition struggles.