Sep 28 @ 12:00 pm – 1:00 pm
12:00 pm
On his 75th mission, just five days before the end of his tour, Charlie Plumb was shot down over Hanoi and spent 2,103 days as a prisoner of war.  During his nearly six years of captivity Charlie distinguished himself as a professional in underground communication and served two years as chaplain of his camp.
Easy Company was only one of the nine rifle companies that comprised the 506th Parachute Infantry Regiment in World War II.  However, they became the best known thanks to Stephen Ambrose's book and the HBO series "Band of Brothers". Douglas Spain as Pvt. Tony Garcia Three guests join us to discuss Easy Company and their story; Suzanne Ryan has been fascinated with WWII history since the age of 12.  She has led historical tours of Normandy and helped organized reunions of Veterans and actors who played them in the series. Suzanne has also edited several books about the [...]
About American Warrior Radio
ONLY 1% OF OUR POPULATION SERVES OUR NATION IN THE MILITARY
Even fewer have taken the oath to protect us on the home front. The mission of American Warrior Radio is to bridge the gap of understanding between those who took the oath and the rest of the civilian population. We do so by telling the stories of the men & women in our military/first responder communities… and those who support them.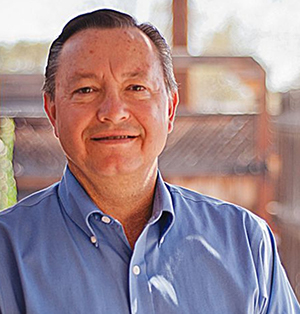 MEET YOUR HOST
Ben Buehler-Garcia never served in the military or carried a badge. This is why he considers it his duty to support those who have.
For nearly three decades he has volunteered with several initiatives to support military and first responder families including the Tucson Chamber Military Affairs Committee, the 9/11 Never Forgotten Tower Challenge Foundation, Employer Support of the Guard and Reserve, USS Tucson 770 Club, the Tucson Community Cares Foundation and as Honorary Commander for the 12th Air Force/Air Forces Southern.
Thank you to our sponsors