When:
May 27, 2023 @ 12:00 pm – 1:00 pm
2023-05-27T12:00:00-07:00
2023-05-27T13:00:00-07:00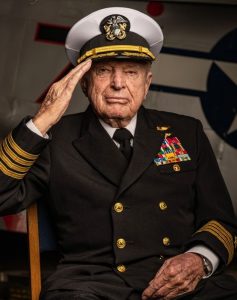 During the Korean War, Royce Williams engaged in a solo dogfight against seven Russian pilots. Because the Soviets were not publicly acknowledged as being combatants in the war, the record of the dogfight was scrubbed from all records and Royce was sworn to secrecy. In January 2023 his Silver Star for that action was upgraded to a Navy Cross.