When:
June 4, 2022 @ 12:00 pm – 1:00 pm
2022-06-04T12:00:00-07:00
2022-06-04T13:00:00-07:00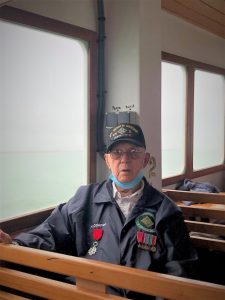 When most young men his age would be graduating from college, Harper Coleman was wading ashore at Utah Beach, holding his 36 lb. machine gun over his head. He would go on to liberate Paris, fight in the Huertgen Forest and be awarded a Purple Heart during the Battle of the Bulge.  A D-Day special with this wonderful 100 year old Veteran!