When:
June 8, 2019 @ 12:00 pm – 1:00 pm
2019-06-08T12:00:00-07:00
2019-06-08T13:00:00-07:00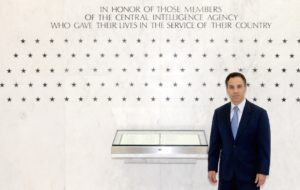 During a 24 year career in the CIA Thomas Pecora was in the front lines of the War on Terror.  Benghazi, Mogadishu and the hunt for Osama Bin Laden just to name a few. He has been awarded the Intelligence Star, the CIA's second highest honor for Valor.