When:
July 16, 2022 @ 12:00 pm – 1:00 pm
2022-07-16T12:00:00-07:00
2022-07-16T13:00:00-07:00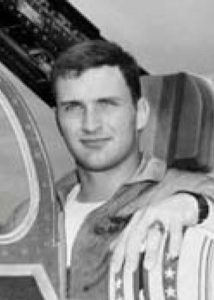 In June of 1967, a special unit of volunteer, combat experienced pilots began flying special missions over Vietnam. Their call sign was "Misty". Their mission was to fly low and fast, identifying and marking enemy targets in Laos and North Vietnam. The job was extremely dangerous – nearly a quarter of these pilots were shot down at least once.  Ross Detwiler flew 72 "Misty" missions, was shot down once and awarded three Distinguished Flying Cross citations.